Featured Artists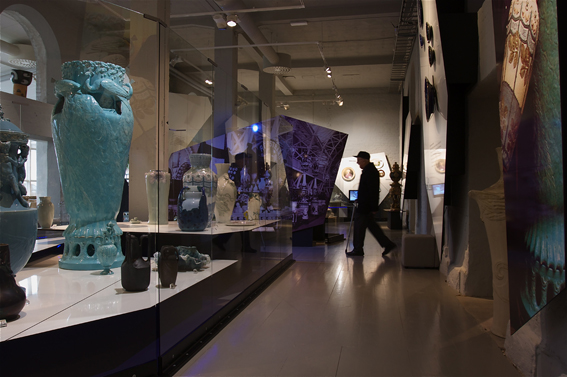 Anna Boberg worked at Rörstrand for a period just before 1897. Later some of her designs were produced, for example the famous peacock vase, which was exhibited in Stockholm in 1897 and in Paris in 1900.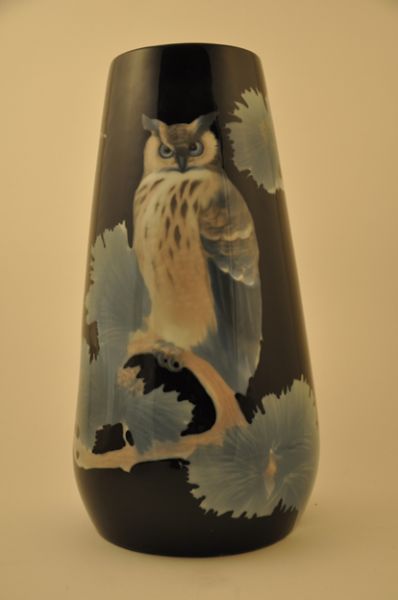 Algot Eriksson worked at Rörstrand 1886-1926. His production consists of mainly decorative pieces in feldspar porcalain decorated under the glaze, unique pieces and series. He designed many coffee, tea and dinner services and was head of the under glaze decoration-department.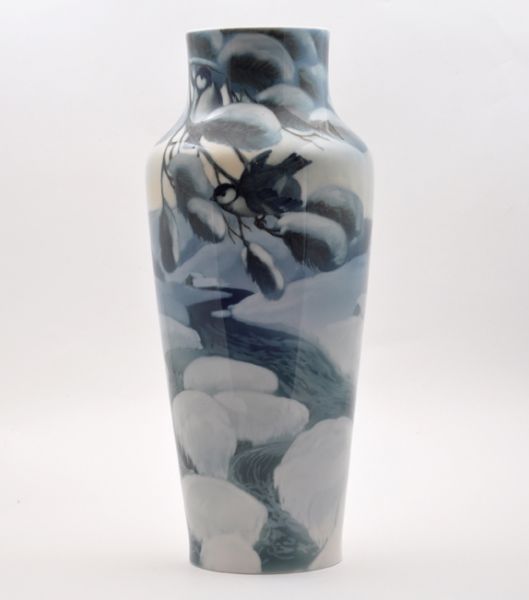 Nils Emil Lundström was working at Rörstrand as ceramicist, painter and surface pattern designer 1896-1935. He made many unique vases and series of vases. The Art Nouveau style of the vases is similar to the contemporary danish Art Nouveau style. He also made monochrome vases with a Naples yellow glaze. His work was shown and awarded prizes at the major exhibitions, for example in Stockholm, Paris and St Petersburg.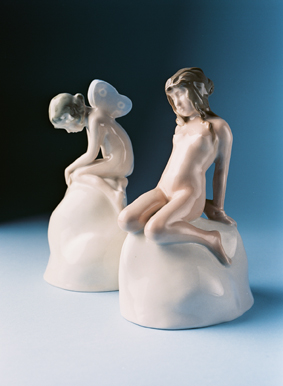 Vicken von Post (real first name Hedvig, surname as married Börjesson), a sculptress and ceramicist employed by Rörstrand from the summer of 1915 to 1921, modelled about thirty figurines that were produced at the factory, for example "Prinsessa", "Pierrot", "Nymf" and "Vanity". Her first exhibition was held at Nordiska Kompaniet in Stockholm in the late autumn of 1915.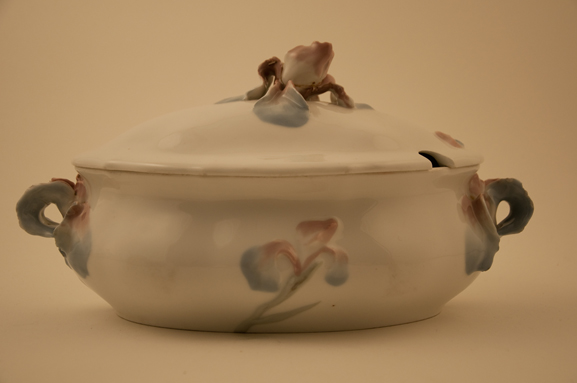 Alf Wallander was employed at Rörstrand in 1895. Being the company's most successful artist he had great influence on the other factory artists. His debut in ceramics was at the Arts and Crafts Exhibition in Stockholm in 1897. In the years he worked at Rörstrand, 1895-1910, Alf Wallander created unique showpieces for exhibitions, series of figurines and many coffee, tea and dinner services, among other things.