Featured Artists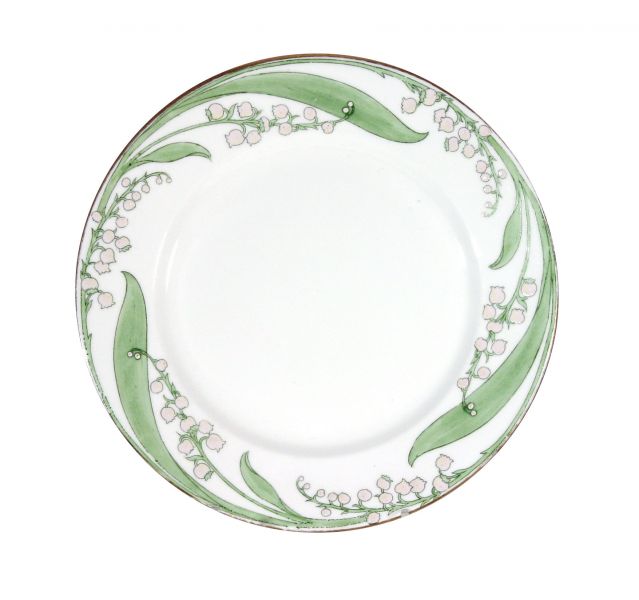 Gunnar G:son Wennerberg (1863-1914) began his career by studying painting in Paris for many years. He never became the recognized flower painter that he had dreamt to be but did considerably better as a designer. During the late 1800s the Swedish Society of Crafts and Design was trying to connect artists to the industry in order to enhance the aesthetic value of the objects produced. Wennerberg began working as a designer and artistic director at the Gustavsberg porcelain factory in 1895, and thus was one of the first collaborations that were brokered.
His first tableware designed for the factory was displayed at the The World Expo in 1897 in Stockholm. When he left Gustavsberg in 1908, he had drawn a large number of decorations for dinnerware in bone china. The main source of inspiration was the Swedish flora, which is manifested in patterns such as: Liljekonvalj (Lily of the Valley), Blåklocka (Bluebell), Äppelblom (Apple Blossom) and Blåsippa (Hepatica). He also worked in jasperware and sgraffito. Along with Rörstrand's Alf Wallander he is considered a pioneer of the Art Nouveau style in Swedish porcelain industry. In addition to his work at Gustavsberg Wennerberg also drew decors for cameo glass at Kosta glassworks between 1898 and 1902.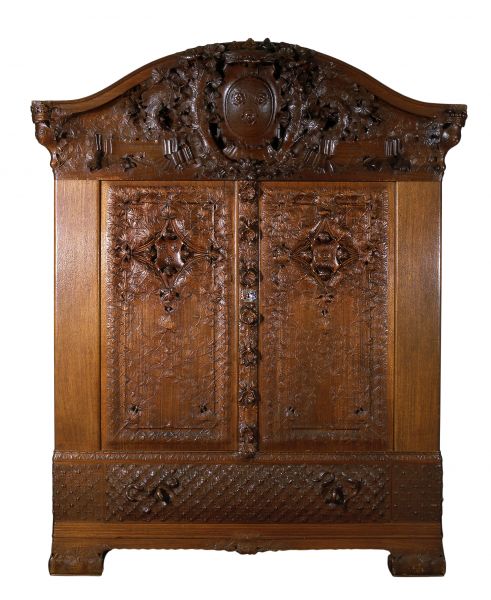 Ferdinand Boberg (1860-1946) worked above all as an architect and is considered to be one of Sweden's most prominent architects. He designed famous Swedish buildings such as e.g. Waldemarsudde originally the home of Prince Eugene and now a state owned art museum. He also designed the government residence Rosenbad, The Thiel Gallery and the headquarters of the Swedish trade unions. Furthermore, he designed buildings at the World exhibitions in not only Stockholm in 1897, but also in Paris in 1900 and in St. Louis in 1904 and was responsible for the art industry exhibition in Stockholm in 1909 and finally the Baltic Exhibition in Malmö 1914.
Ferdinand Boberg and his wife Anna Boberg were also involved in the design of glass, ceramics, silver, textiles and furniture. Between 1897 and 1909, he was hired by Rörstrand's porcelain factory to draw decorations for the tiled stoves but also objects of art and tableware.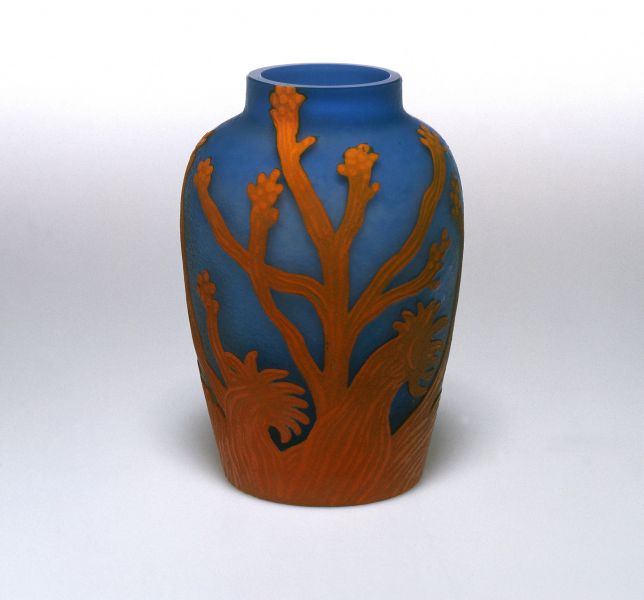 Even though Axel Enoch Boman (1875-1949) designed glass of his own he is mostly known as a skilled glass-grinder. He performed excellent pieces of works from sketches by the great artists Anna Boberg, Ferdinand Boberg, Alf Wallander and Gunnar Wennerberg among others and was highly regarded. At the Paris Exposition in 1900, he was awarded a bronze medal for his cameo glass. Boman worked at Kosta glass works, 1898 -1903 and then at Reijmyre works from 1903 into the 1910s. After that he worked at glass works in both Norway and Denmark, and during two separate periods he had his own workshop.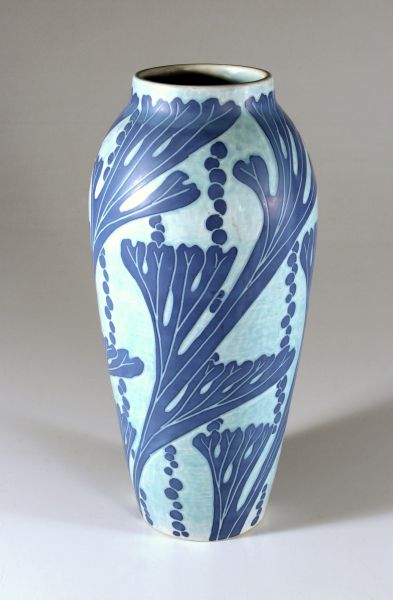 Josef Ekberg (1877-1945) was born and raised in Gustavsberg and worked at the porcelain factory from his early teens to his death in 1945. In 1895 he became a student of Gunnar Wennerberg and from 1908 until 1917 he was the design director of the factory. Ekberg designed tableware decors such as Sol (Sun), Blenda and Chic but is mostly known for his objects of art with decorations in sgrafitto technique. During the 1920s and the 1930s he often used lustre glaze.